Artisan Horns - specialist in all things French Horn!
Owned by Armen Boldy, Artisan Horns provide excellent repair, restoration and customisation of all French horns.
I have a 70 year old Elkhart Conn 8D which I have always found the higher register lets say unsecure. A friend John Peskett put me on to
Armen Boldy
at Artisan Horns explaining that he had been studying the concept of how different lead pipes affect the pitch, sound and overall effectiveness of the horn.
I attended Armen's workshop and was warmly greeted. Armen asked me a whole range of questions around my horn and also how I play including me playing Infront of him.
We then went to his workshop where I was able to try out numerous Lead Pipes of various lengths and diameters. Sadly my favorite was already owned by one
Tony Halstead
.
What I really liked was Armen's passion knowledge and understanding of the importance of the lead pipe and how numerous factors make a subtle or major difference to the end result.
We made a decision on what pipe I should try which is where I went home leaving my Conn with Armen to create my lead pipe from scratch.
Throughout the week Armen kept me up to date with pictures and the progress my lead pipes development.
I returned the next week to sample the new Lead Pipe. I could not believe the difference in range, tone and interanion in my playing. The great
Andrew Joy
was also in attendance and mentioned how it sounded.
Since bringing it home I have been relearning how my horn responds and how my playing including lips, diaphragm and breathing can relax that little more.
The whole experience has transformed my 70 year old Elkhart CONN 8D and given her new life for many years to come. A complete customised 1-1 personal service from start to finish.
Would I recommend Artisan Horns? You bet I would !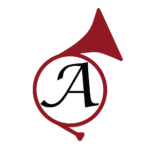 Kevin
Hornist, London
Alexander 103
"My son loves the French horn supplied to us by Artisan horns. The service was excellent, and we are really happy we found what he was looking for. Would highly recommend."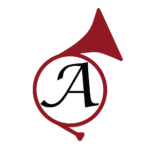 Lara James
London
A short while ago I picked up a used Yamaha 667 with the view of using it as a spare instrument. On playing it for a while, however, I discovered there was so much about it that I really liked. It needed a little cosmetic and technical work and so I took it along to Artisan Horns. While there, Armen listened carefully to how I'd ideally like the horn to play and he suggested a few customisations, most notably swapping the original leadpipe for a (insert correct name here).

Once fitted, the … leadpipe made an immediate and notable change to my horn. The lighter sound I feel 667s can make, which is not particularly to my taste, was replaced with a much greater resonance and depth of tone. The rather narrow E at the top of the stave was a thing of the past and the sketchy high Bb that is a common feature amongst many Geyer wrap horns was no longer an issue. I was particularly pleased with the way I could put plenty of air through the instrument at volume without me encountering excessive resistance, while, at the same time, my horn maintained a sense of security at quieter dynamics.

Beyond the leadpipe and additional customisations, the service I received from Artisan Horns was excellent. The quality of work was second to none and was completed swiftly. Armen was determined that I feel completely happy with my horn's modifications and so he gladly made subtle changes along the way once I'd discussed with him my thoughts on how the instrument was playing. Armen's work has made an instrument that came to me as a cheap secondhand horn play just as well as, and In some cases better than, many of the expensive handmade instruments I've owned over the years.

I cannot recommend Artisan Horns' service highly enough and their fantastic, custom leadpipes in particular.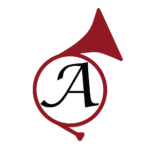 Jonathan Eddie
Freelance hornist, London
Artisan Horns customised Holton 178
"I was looking for a horn that might have a similar feel to an old model Yamaha 668 that I used to own. After a recommendation to contact Artisan Horns Armen explained his approach to rejuvenating horns. I tried a number of horns but finally settled on a Holton. Loving this horn. It has great intonation right across the range, and an even better sound after some work to slightly thin out the bell. Super also to be shown around the workshop areas where Armen works his magic. A really great service, both in buying the Holton and selling my old horn – thanks."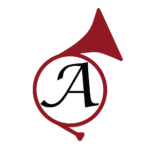 Trevor Grant
London
I am hugely grateful to Artisan Horns for their top quality expertise, repairs, and reliable scheduling. All delivered by friendly staff at a competitive rate.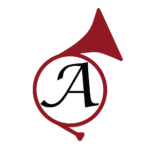 Kevin Kyle
Director of Music Performance, Mill Hill School
I first met Armen at a concert we were playing in together.  After having a lengthy conversation about me wanting a change from my Yamaha 668 I ended up visiting him at his Artisan Horns workshop.  Seeing what Armen does there was incredible to say the least.  Whilst there, we had a proper discussion about what I wanted from an instrument.  He made suggestions and pulled out some instruments for me to try, all with different lead pipes from his range.  Following the visit 
(which also included a viewing of the workshop and a coffee and biscuit or two!) I took the one I liked the most (they were all good!) out on loan.  After playing on it for a good few months I decided to order one!  Armen kept me up to date through the building process, with pictures and messages of the build.  Once it was time for the 'big reveal' I was back round there and was astounded with the result.  The instrument I had borrowed had its own great little characteristics when playing.  A welcome change from the Yamaha.  The one I bought has different ones again which make it just as fun, exciting and more, to play as the one I borrowed!  Something for me that the Yamaha was lacking.  All in all, what I have got is a beautifully hand built horn with its own little character!  You can tell this was made by someone who is a perfectionist and very passionate about his craft.
Armen's professional yet friendly approach, along with his incredible knowledge about what you can get out of the different wraps, bores and each of his lead pipes, made this a far more fun and involved process than the 'usual way' of purchasing an instrument.  There is no doubt in my mind that I will always recommend Artisan Horns.  They are worth every penny!
Au Revoir!
...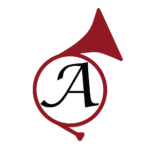 Phil Jones
Hornist, London
"I am ecstatic to review the shoulder rests made by Armen Boldy, because his creations are unique products on the market today. The shoulder rest is all at once comfortable, sturdy, wholly reliable and affordable. Never before have I found such a wonderful violin accessory and what's more, it can also be made to order for your specific size instrument, preferred height band style. Where other shoulder rests fall off, are not comfy or simply don't work; this one succeeds every time. I cannot recommend this highly enough!"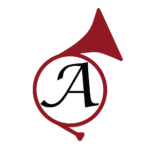 Miriam Kramer
professional freelance violinist
I'm very happy with my Yamaha 663 and with the unique customisation and attention to detail provided by Artisan Horns. Having taken my time to research and try out a wide selection of horns, I'm confident it's the right one for me and I'm glad I have given an older horn a new lease of life.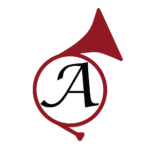 Sally
London
Armen took a decent King Eroica horn, and transformed to the level of a hand built instrument. Prior to handing over the horn, we discussed my issues and expectations at length, and I let Armen do what he thought needed to be done to fix it. In short he took the horn apart and reassembled it, fixing any factory errors that crept in (there were plenty) added a new bell section, made a detachable mouthpipe system and included one of his own pipes on top of the original. In short the horn is now easier to play, much more in-tune and sounds terrific. I was kept up to speed during the rebuild with plenty of photos and comments about everything being done to the horn and the end result is completely satisfactory. Thank you Armen!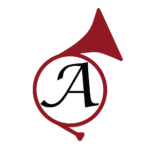 Tim Van Gijsegem - hornist - Belgium
Hornist, London